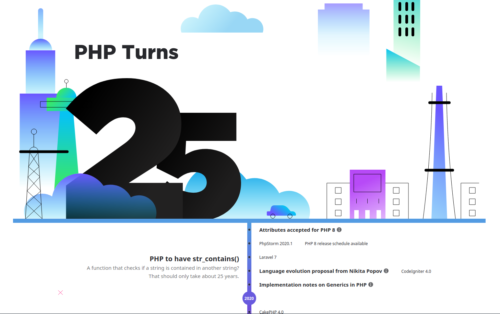 PHP, the language that has truly changed the web, is celebrating its 25th birthday. Over time, it gained an army of fans and army of haters, and it's still difficult to tell which one is larger.
As someone who is using the language since its early days (yes, PHP 3), I'm glad to see that it is still around, it is still going strong, and it is still vital for the larger portions of the web.
Huge thanks go to the core development team, community, and millions of contributors and users.  It wouldn't have been the same without you.  Happy birthday, PHP!
And here's an awesome timeline to help you remember all the years!