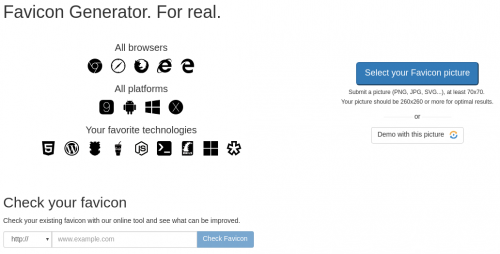 Real Favicon Generator is a handy tool for setting up your website's favicon properly.  It takes care of both the images (formats, resolutions, etc) and the HTML that you'll need to include.  With just a few clicks your website will work properly with browsers, operating systems, and mobile applications.
With so many platforms and icons, it's hard to know exactly what you should do. What are the dimensions of favicon.ico? How many Touch icons do I need? RealFaviconGenerator did the reseach and testing for you.
If you still prefer to do it yourself and know all there is to generating proper favicon images and markup, have a look at this resource for everything there is to it and more.