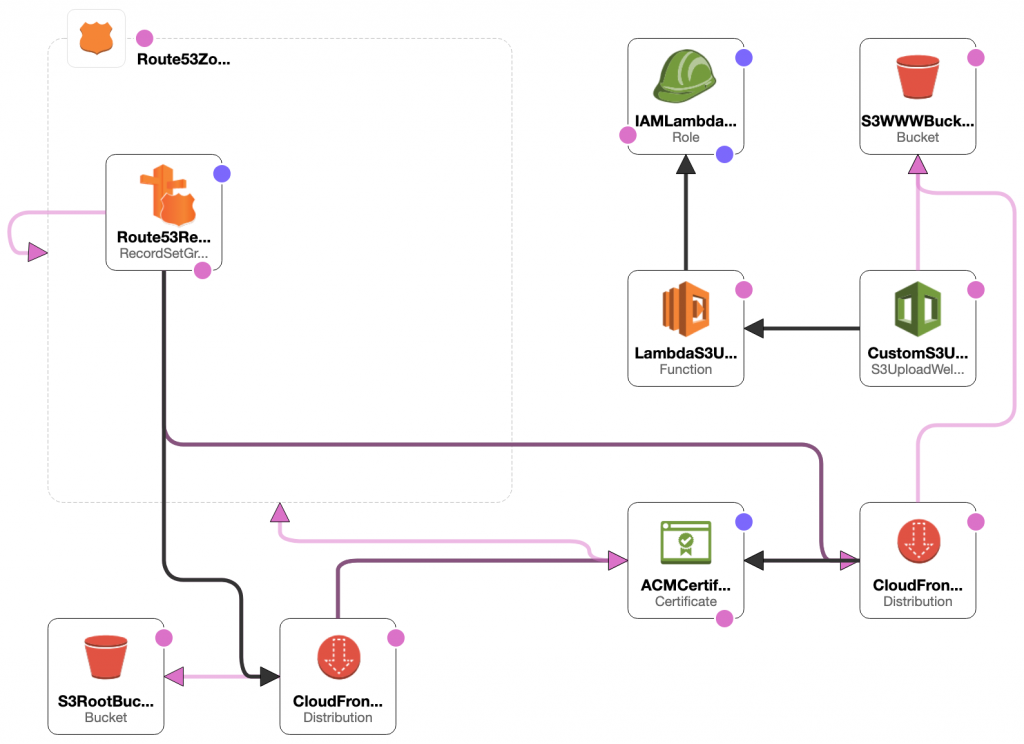 SCAR is a deployment stack for static websites. It's not exactly a single-click process, but it is as simple as possible. The name is the abbreviation from the Amazon AWS services which are utilized for the deployment: S3, CloudFront, Amazon Certificate Manager, and Route 53.
The whole thing is built via the Amazon CloudFormation, and shouldn't require much of tinkering with the services or reading lengthy documentation pages. This bit should also motivate you to try it out:
How much will this cost?


For most sites, it will likely cost less than $1 per month. The cost for a Route 53 hosted zone is fixed at $0.50/month; the remaining CloudFront and S3 costs depend on the levels of traffic, but typically amount to a few cents for small levels of traffic.