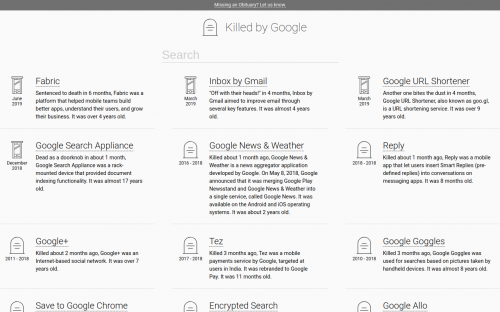 Killed by Google is a long list of Google projects which are no more.  It looks sad and depressing, yet very impressive.  Google killed way more projects than most companies would even start.
And in all that long list, the one that still pains me the most is the Google Reader.
And if you want to see this in a different design, have a look at Google Cemetery.