Slashdot, probably the most well-known technology news website, is celebrating its 15th birthday.  I can't say that I've been reading it for 15 years (yet), but I'm pretty close.  If I remember correctly, Vladimir showed it to me some time back in 1998-1999.  I've followed it since.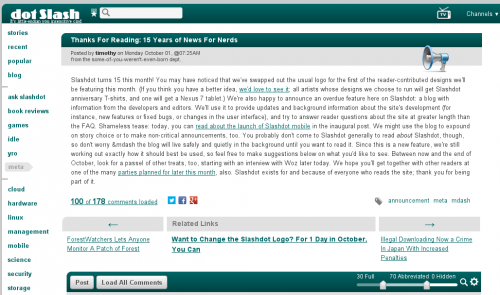 Even today, with all the multitude of tech blogs and news outlets, Slashdot is still important to me.  While you can get the same kind of news elsewhere, the discussions are still the reason to go back.  Some are funny, some are obligatory, but mostly are insightful comments that show the original article's problem  space from different perspectives.
Happy birthday, Slashdot!