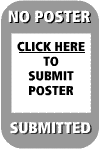 One of Martin's special skills is finding totally unknown and burried movies, which are actually good. Today I've got one of those films from him – "Control". It is one of the most burried movies that I have ever seen. There is no poster on IMDB, no rating (awaiting 5 votes), there are no DVDs or videos at Amazon. Google search for images does not come up with anything useful either. I guess there are many films that are hidden deep under. But this one has a really nice DVD cover and excellent cast (Ray Liotta, Willem Dafoe, Kathleen Robertson) printed on top of it.
The film itself is interesting, with nice plot twists, excellent acting and some good soundtrack. I wish there was more action and suspense to it, but it was good even as it was. I also liked how nicely the movie raised a whole bunch of phylosophical issues without going too deep into them.
Being one of the first people voting for this movie, I'll give it a good 8 out of 10 (7.5 actually, but wha the heck!).