The weather forecasts for today was not very certain. Either there will be no wind again, or there will be way more than we need. So we decided to have a plan with options. If the weather conditions allow, we will cover about 70 miles and pass under the iconic Rio-Antirreo bridge. If not, then we'll do about 30 miles and dock in one of the many marinas to regroup.
At first, it looked like there won't be no wind. But a couple of hours later, we got lucky. For 7 hours straight we had solid 25 knot wind, with gusts up to 30 knots.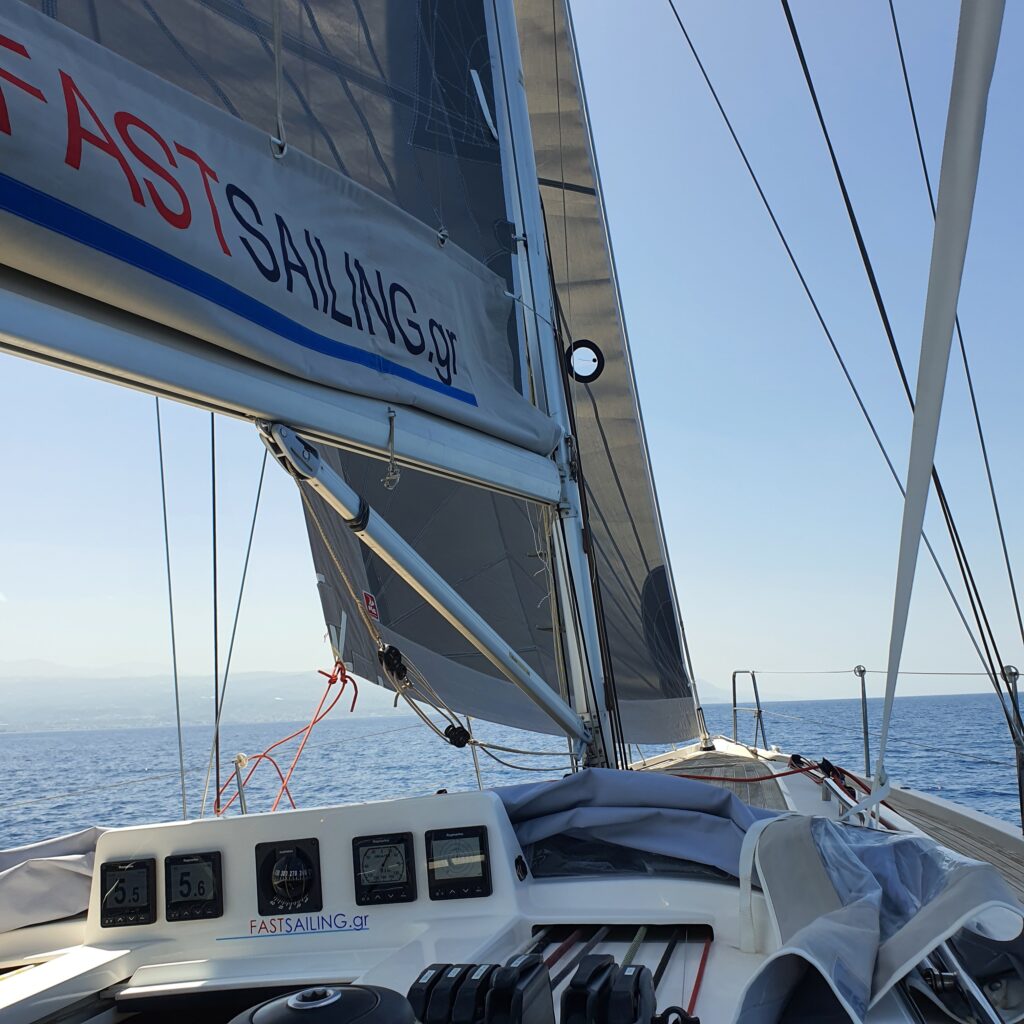 In the evening, we crossed under the Rio-Antirreo bridge. It is an epic structure – one of the largest suspension bridges in the world!
The Rio–Antirrio Bridge, officially the Charilaos Trikoupis Bridge, is one of the world's longest multi-span cable-stayed bridges and longest of the fully suspended type. It crosses the Gulf of Corinth near Patras, linking the town of Rio on the Peloponnese peninsula to Antirrio on mainland Greece by road. It opened one day before the Athens 2004 Summer Olympics, on 12 August 2004, and was used to transport the Olympic flame.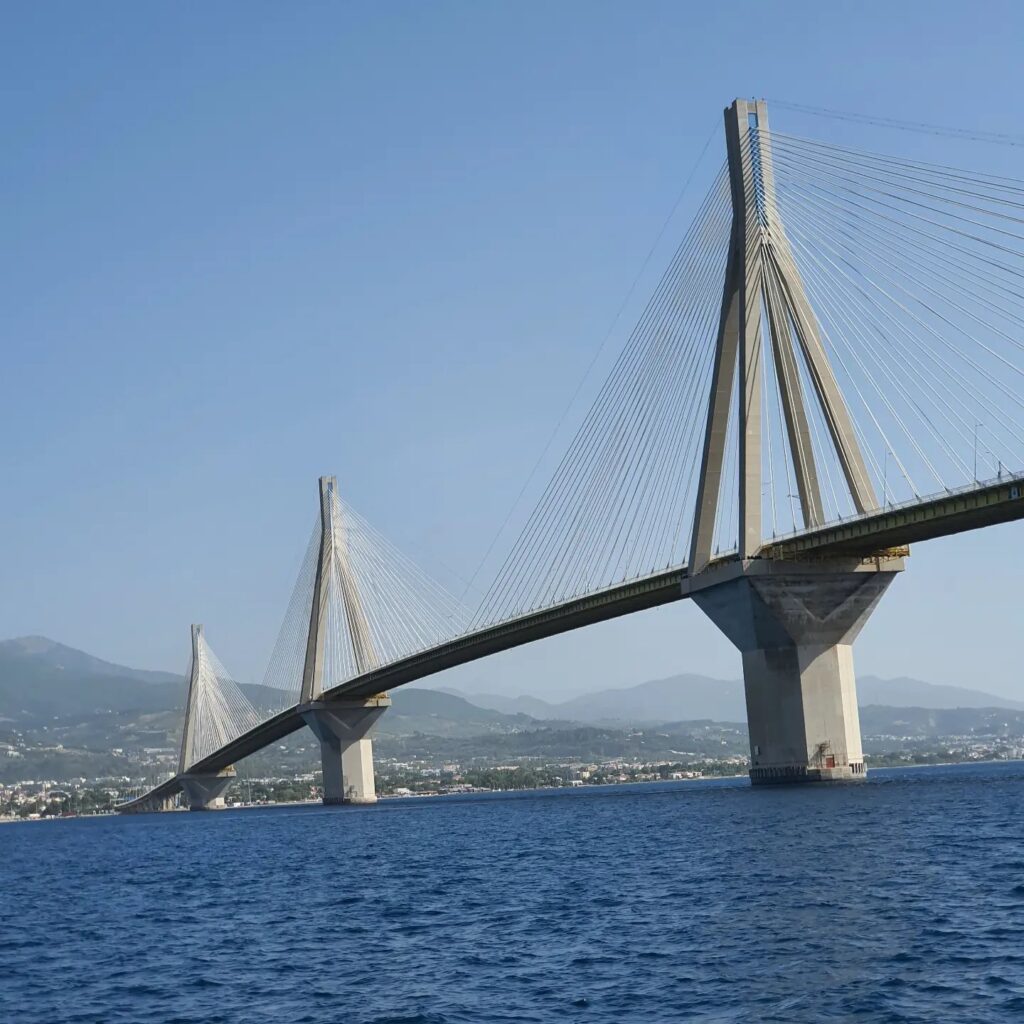 About 30 miles later, we stopped for the night in a rather weird place – Missolonghi marina.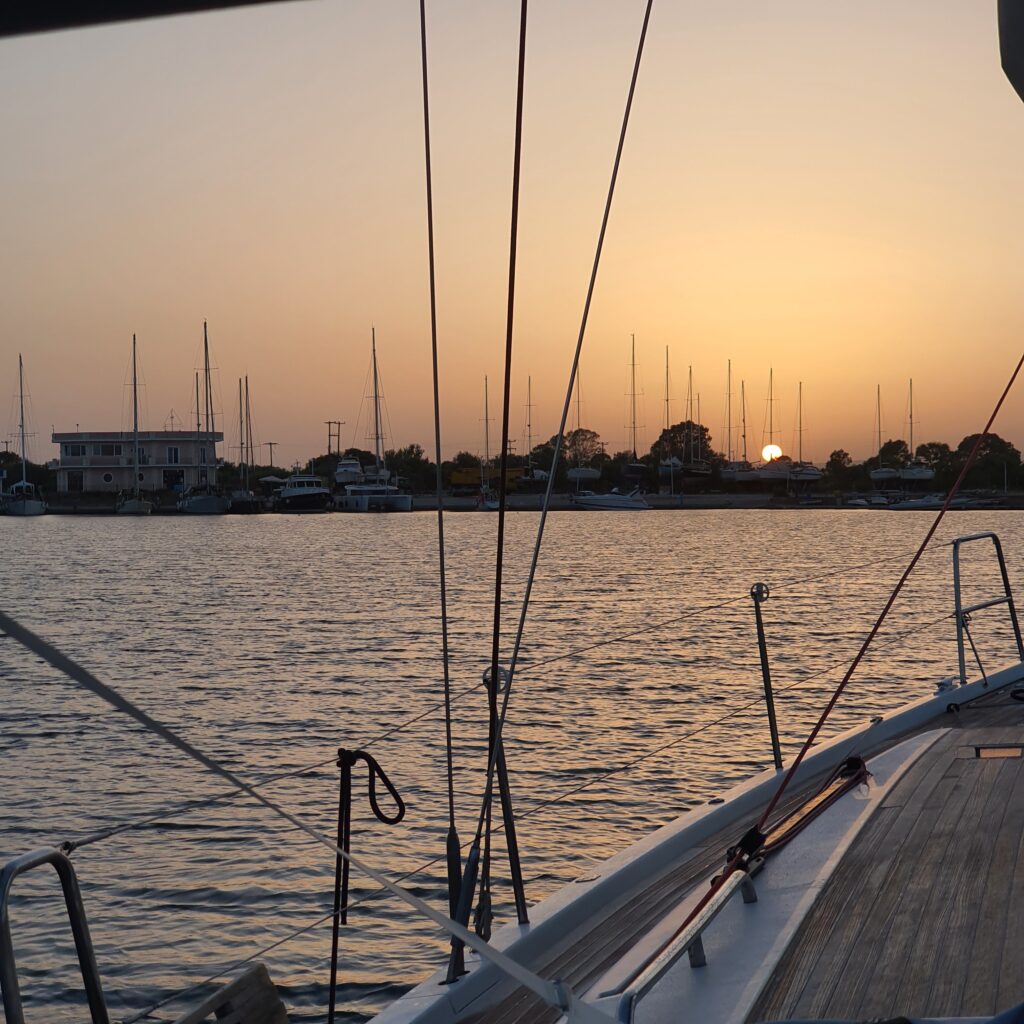 The entrance to the marine goes over a wide but very shallow channel. The water is green and stinky from all the growth within, and there are plenty of mosquitoes. However, the mariners are very welcoming and there is an excellent tavern right in the marina with amazing food and superb service.