Google Blogoscoped brings to our attention Microsoft's Browser Comparison chart.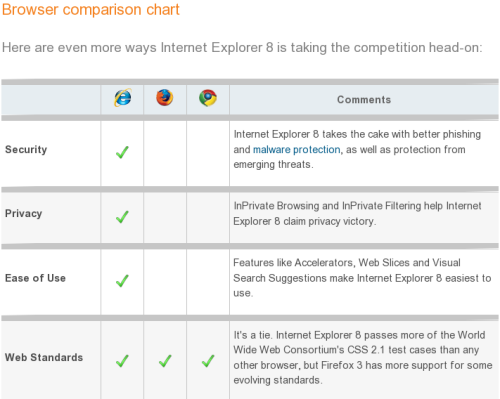 This is an excellent marketing campaign.  I am a big fan of using humor in the advertising, and this is a good example of it.  Everyone who has every tried to build a web page knows how horrible the state of the modern browsers is, and how even more horribly standing out Microsoft Internet Explorer is.  It's so horrible that it is even hard to make it funny, but this time Microsoft succeeds.
Just to balance it out a little bit, here are a few random charts that I picked from Google Images search results for "web developer time chart".