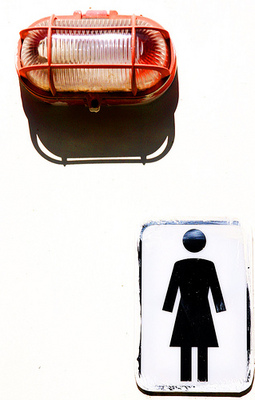 My photography days are back. When I don't make pictures for a few days, it's hard to get back into it. And when I don't get back into it for a long time, I miss it too much. So, I thought, why should suffer for no cause…
Some of my happiest days of photography were when I undertook the "Picture of the day" project a couple of years ago. For about three or four month I was making a picture every day. Every. Single. Day. That project taught me more about photography than any book or web site that I read before or after.
Most of the pictures I took during that project seem to be ugly now. Also, since I've changed my photo gallery preferences and blog themes a few times since then, most of the pictures don't even look right on this site no more. But I don't care. I love it then.
And I'm going to love it again. I am starting "Project 365". That is I will take (or at least attempt to take) a picture every day for a year. I'll post my images to this Flickr set. I'm also tagging all these images with 365days tag.
I've been thinking about starting this project for some time now. Once again I was reminded about it by this post at LifeHacker. Apparently, "Project 365" is something of a fashion these days. And there are even a whole bunch of images at Flickr tagged with "365days".
Once in a while, if I have nothing to blog about, I'll post an image to remind you all about this project.
By the way, that's the perfect time for you too to jump on board. If you wanted to learn more about photography, or to practice more, feel free to join the project. All you need is some sort of camera (even the mobile camera will do), some Internet connectivity (that is if you want to share your results), some will and persisntence. And I can promise you two things that will result from a project like this:
You WILL learn a lot about photography. Your pictures will become better. Much better.
You WILL have a lot of fun. You'll see details that you never noticed before. You will understand how important light is to your life. You'll explore textures, forms, and perspectives. You'll meet new people. You will probably love it.
If you are coming along, don't forget to leave a comment, so that I (and others) know where to find your pictures. If nothing else, we can do a before/after comparison once you're finished.
Anyway, wish me luck. Good luck to you. And let's go out for some pictures. Now, tomorrow, the day after tomorrow…