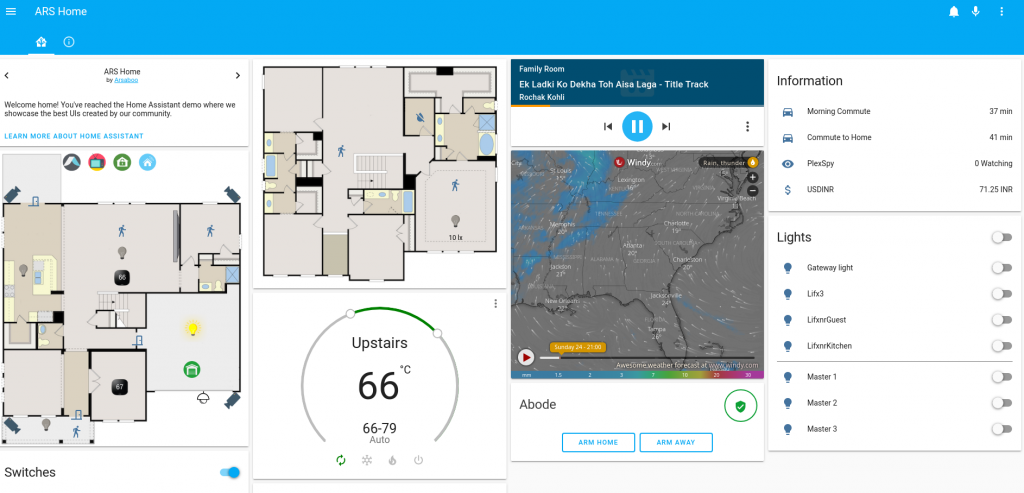 One day I will get to this whole subject of home automation. Or office automation. Or some other premises automation. That day, I'll probably need to look at Home Assistant:
Open source home automation that puts local control and privacy first. Powered by a worldwide community of tinkerers and DIY enthusiasts. Perfect to run on a Raspberry Pi or a local server.
Open Source, locally hosted, and private – that's nice. It runs on a variety of hardware, like Raspberry Pie or Amazon Fire HD tablet, which can be mounted on the wall with 3M wall stickers.
There's also a whole lot of ready components ready to use. And new ones, I hear, are easy to develop in Python.