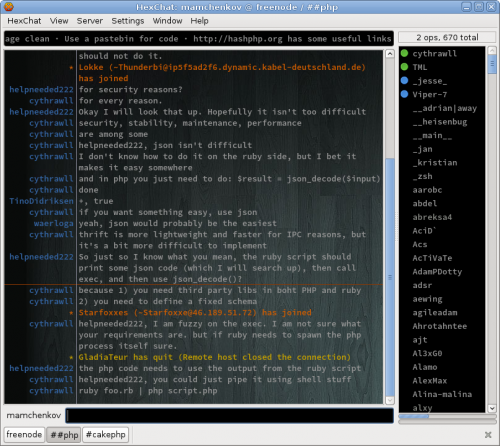 Well, apparently I've been leaving under a rock for the last few years.  When it comes down to IRC clients, I've been mostly using XChat.  Turns out, XChat has been abandoned for years, and it's still around mostly because Linux distributions care so much about it that they patch it and ship it.
As with anything in the Linux world, there are plenty of alternatives.  And one of them was right under my nose all these years – HexChat:
HexChat is an IRC client based on XChat, but unlike XChat it's completely free for both Windows and Unix-like systems. Since XChat is open source, it's perfectly legal.
HexChat is often shipped right next to where XChat is or used to be.  For Fedora users, it's as close as "dnf install hexchat".