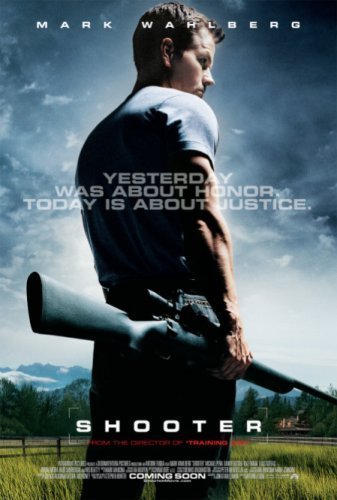 Being a big fan of anything that involves snipers – movies, video games, books, etc – I am surprised that I haven't heard anything at all about "Shooter".  It is one of those niche things that is done for the fans only.
The story is not particularly thick or twisted.  On the contrary, it's quite straightforward and predictable.  But that didn't spoil the film too much.  It was shot nicely, with some really nice photography.  And the casting was excellent – Mark Wahlberg, Danny Glover, Rade Serbedzija, Rhona Mitra, and the rest did their job very well.
Overall, there is not much too say more.  If you are a fan of snipers, this movie is a must see.  If not, then I don't know – it's a nice action movie based on a rather weak story.  4 out of 5.