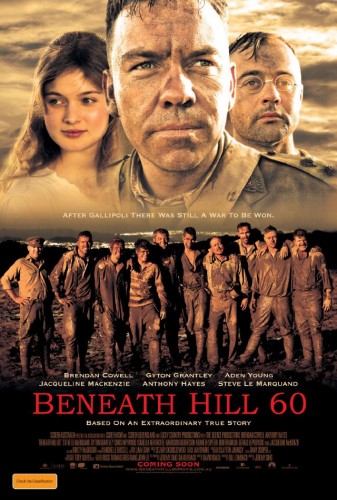 I don't remember how I came across "Beneath Hill 60", but it was in my watch queue for quite a while.  Yesterday I finally decided to watch it, and now I'm glad I did.  One of the first things that stands out is that it's not an American movie (it's Australian).  Even though the main language is English, the story telling, camera angles, special effects, and intensity are all approached differently.
The film tells the story of the Battle of Hill 60 from the First World War.  I haven't heard anything about the battle before watching the film, and I've never thought of the role miners played at war.  In fact, I wasn't aware they were ever used for military operations, even though not that I think about it – it makes all the sense.
This movie is not a major blockbuster by any means.  But it has a story to tell and it has a soul.  It feels like it was important to people who were making it.  And so, even if you aren't that much into war movies, it will still be worth your time.
Overall ranking, a 4 out of 5.  Well done.