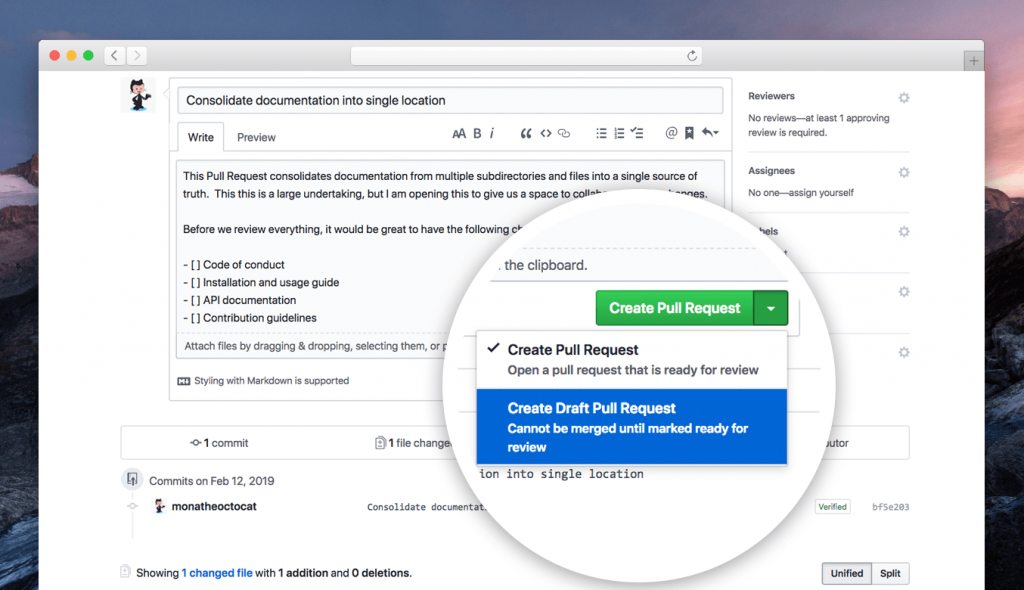 Here are some exciting news from GitHub – an introduction of the Draft Pull Requests. I think this is a very welcome addition to GitHub features.
At work, we've been using a work around to solve the problem – a [WIP] prefix in the title of the pull request, which means that this is "Work In Progress" and the PR shouldn't be merged.
While the prefix does help, it's not as good as the new Draft Pull Requests. Somebody can still merge a [WIP] pull request by mistake. But with Draft Pull Requests, merging is blocked, until the developer indicates otherwise.
Great stuff!