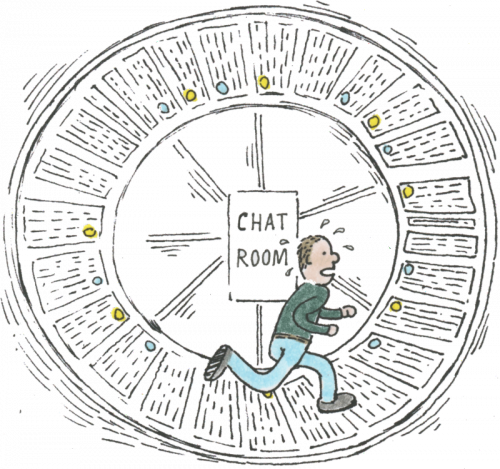 Jason Fried has an excellent write-up on the pros and cons of using group chat for the team communications, and some of the ways to make it better. We use HipChat in the company and while it's vital to our operations and I can't even begin to think how we could do what we do without it, it does have some negative side effects – exactly as James describes them.
The most valuable advice out of that long article is this one (I've heard it before a few times, but it's worth repeating):
Think about it like sleep. If someone was interrupted every 15 minutes while they were trying to sleep, you wouldn't think they'd be getting a good night's sleep. So how can getting interrupted all day long lead to a good day's work?