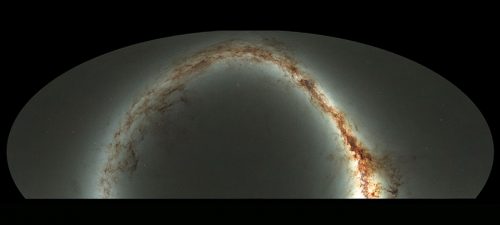 Engadget reports:
An international team of astronomers have released two petabytes of data from the Pan-STARRS project that's also known as the "world's largest digital sky survey." Two petabytes of data, according to the team, is equivalent to any of the following: a billion selfies, one hundred Wikipedias or 40 million four-drawer filing cabinets filled with single-spaced text. The scientists spent four years observing three-fourths of the night sky through their 1.8 meter telescope at Haleakala Observatories on Maui, Hawaii, scanning three billion objects in the Milky Way 12 times in five different filters. Those objects included stars, galaxies, asteroids and other celestial bodies.
Wow … this is mind blowing at the very least …
See the image above? That's the result of half a million 45-second exposures taken over four years. They're releasing even more detailed images and data in 2017 — for now, you can check out what the team released to the public on the official Pan-STARRS website.