Amazon announced a new service – Amazon Lightsail – virtual private servers made easy, starting at $5 per month.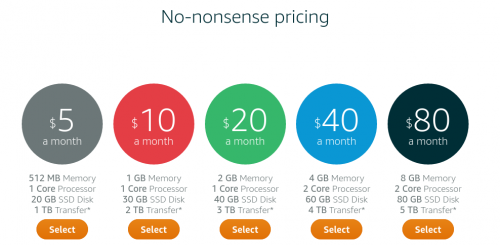 This is basically a much simplified setup of a few of their services, such as Amazon EC2, Amazon EIP, Amazon AIM, Amazon EBS, Amazon Route 53, and a few others. For those, who don't want to figure out all the intricacies of the infrastructure setup, just pick a VPC, click a few buttons and be ready to go, whether you want a plain operating system, or an application (like WordPress) already installed.
It's an interesting move into the lower level web and VPS hosting. I don't think all the hosting companies will survive this, but for those that will do, the changes are coming, I think.