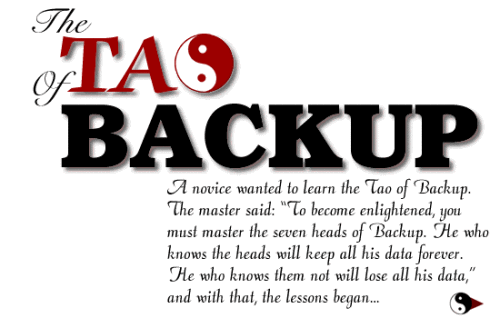 Tao of Backup is yet another way to tell people to backup their files.  Not only it explains why it is important, but also how to do it properly.  My favorite chapter is on testing:
T

he novice asked the backup master: "Master, now that my backups have good coverage, are taken frequently, are archived, and are distributed to the four corners of the earth, I have supreme confidence in them. Have I achieved enlightenment? Surely now I comprehend the Tao Of Backup?"
The master paused for one minute, then suddenly produced an axe and smashed the novice's disk drive to pieces. Calmly he said: "To believe in one's backups is one thing. To have to use them is another."

The novice looked very worried.
Funny, but so true.