Instagram is a very well known service in the iPhone world.  But recently an Android application was released as  well, so I had to try it.  Instagram is basically like Flickr, but for the mobile.  With an Instagram app you take a picture and then apply one of a few predefined filters to make that picture look way better than it originally did.  Then you upload the picture to Instagram, where other people can see it, comment on it, favorite it, and do all the usual social networking stuff with it.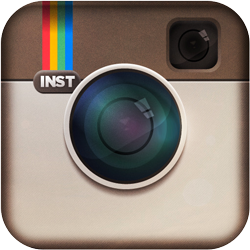 What makes Instagram awesome a combination of simplicity and and great resulting pictures.  I'm not much of a photographer myself, but I am somewhat familiar with image editing in Photoshop and Gimp.  And yet if I'd be asked to produce the same results using those powerful programs, I'd be at a loss.  It'll take me days or even weeks to find all the options, plugins, and tweaking necessary.  With Instagram, it's literally just a single click.  Of course, Photoshop and Gimp provide for a complete artistic freedom, where Instagram does not, but for mere mortals who just want to snap a quick shot and have it look good – Instagram gives plenty of choice.
The first few days that I tried the app, I didn't think much of it.  But all of a sudden I realized that I'm using it a lot, both for taking pictures and for browsing them.  Interestingly, Flickr app for Android has very similar functionality – predefined filters that can be applied right after shooting.  The Filters themselves are very similar as well.  And yet I find myself using Instagram, even though I have a Flickr account for years now.
I think that's because Instagram is simpler, faster, and still produces better images.   Flickr app has other things in it as well – recent activity, sets, etc.  Instagram is very straight-forward.  Instagram is also much faster than Flickr.  It takes me about half a second to get to the camera with Instagram, and almost three seconds with Flickr.  Also, when the images are uploaded, Instagram enforces a smaller size, while Flickr gives user a choice between small, medium, and large.  For me, it's difficult to say "smaller" when a larger option is available (compensating for something?).  So I keep choosing "large" and then swearing while waiting for the upload to finish on a slow 3G network.
So, for now, I decided that I'll be using Instagram a lot with my mobile.  Once in a while, I'll upload all images to my Instagram set on Flickr, since I'm using Flickr as my main storage and backup.  But as for Flickr mobile app – it needs to get faster and better before I will switch from Instagram.  (Unless, of course, Facebook, which recently acquired Instagram, will screw up the services.)
I've also added a widget to the sidebar of this blog, that will cycle through the last 20 or so Instagram pictures of mine.  Enjoy!