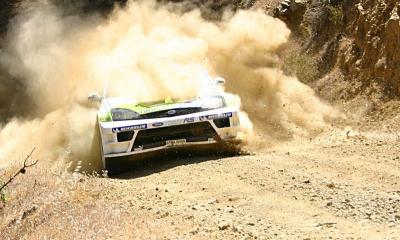 Vladimir and I went for some real rally today. We decided to watch Special Stage 4, Lagoudera – Spilia. We went for an adventurous trip to the Start of the stage. Instructions on how to find it were given from the Nicosia side, so we had to do some guessing. Luckily, we didn't have any troubles finding the way.
Lagoudera – Spilia is one of the hardest stages of Cyprus Rally. It is the hardest one of the Leg 1 (first day). We chose to see it from the start, because it was promised that cars will pass through a number of narrow turns on the rocky grounds. And it was indeed so. Plus the usual dust.
Vladimir did the video coverage, while I tried to photodocument everything we saw. I've selected about 80 pictures that should give you the idea of the event.
Album location: /photos/2005/2005-05_Cyprus_Rally/2005-05-13_SS4