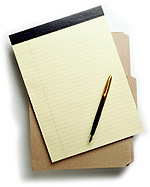 Today was a slow day and I haven't watched anything or did anything worse mentioning. There were no breaking news. There was no browsing. All of these was leading me to leave a blank day in my blog, which I, of course, couldn't do.
For this reason, I will combine few blog related things in the post. First of all, there is yet another blog related article on Slashdot. Apparently, there was some halfway smart symposium on online journalism and blogs were an important part of that event.
Secondly, I was reviewing all the nice things I am now able to do with Nucleus CMS and that I am a happy guy for the last two month, but there is still a whole bunch of things I haven't tried. So, this is a good change to test the poll functionality.
!++0|1|On a slow day it is better to…|blog crap|shut up|whatever++!
By the way, don't get too optimistic about this poll. If everyone will vote 'shut up' I will still blog on slow days. :)
Now I am looking at all of the above and getting proud and surprised on how I goo I can generate content. There must be a job somewhere that requires one to do just that. :)