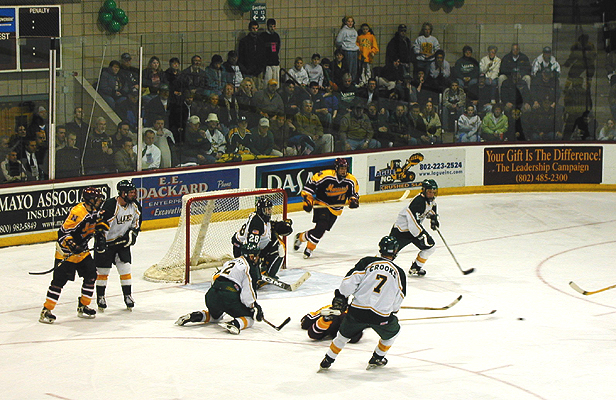 Staying in Cyprus for more then 5 years in a row makes one miss the winter fun. One of the greatest things I miss here is ice hockey. It simply does not exist in this country. It is even rare to see it on TV here.
Today I came across an article at kuro5hin that explains few basics about ice hockey. Suprisingly, it's not even so popular in USA as it should be.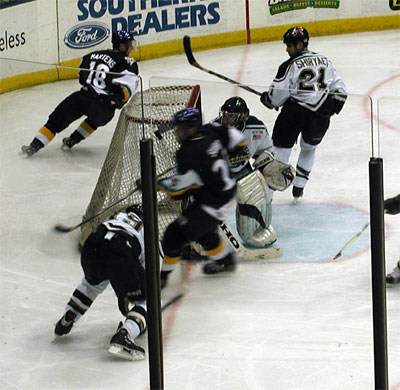 This article, never-the-less, was a good push for me to wonder around the web and to enjoy some excellent resources out there. Here are few links so that you can join my pleasure. :)
First of all, the monsters of ice hockey – NHL. Everything you wanted to know about ice hockey and more. USA Hockey and Hockey Canada are the next two stops. IHWC.net should balance all those to Europe a bit. There is a site devoted to the science of hockey. There you can find few interesting facts about hockey physics, interviews with Sharks, and a couple of videoclips. Some fine images and stories are also available at Hockey Hall of Fame website. A to Z of Ice Hockey covers a bunch of lists of players, games, books, magazines, and DVDs. There is an Ice Hockey Glossary for those who missed a term or two. Hockey Fans website has a more dry look to it, but is full of information about players and clubs. It also features some statistical analysis of NHL.
Now I think you can get the feeling of how much I miss these games' action. :)