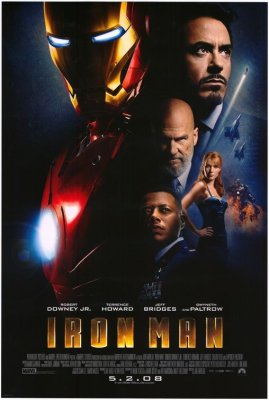 Yesterday I went to the cinema to watch "Iron Man".  I was a bit worried that it would be based on yet another comic book or something.  But either it wasn't, or the comic was pretty good.
The movie turned out to be solid entertainment.  It was very much in the style of "Transformers", but with more style and better special effects.   It was complete even with Black Sabbath's "Iron Man" song in the soundtrack.
Recommended.  7 out of 10.