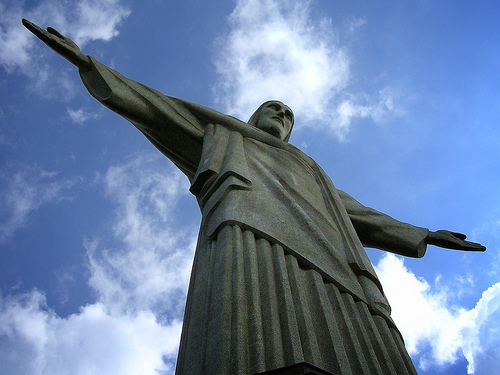 Cyprus Mail reports:
WHAT MIGHT be the world's tallest statue is being planned at a Russian backed development off the coast of Limassol.The 135 metre statue of an angel named The Kind Angel of the World is being planned at Monagrouli, about 20km from Limassol.The development is being planned by a Russian foundation, the International Club philanthropists and Patrons of Europe and will include a conference centre for 1,300 delegates, a 'presidential' convention centre for 300 delegates, a theatre and banqueting hall. It will also include a number of cafés and restaurants.
Just to put this thing into perspective:
The statue itself will rise 135 meters from the ground, and visitors will be taken up via lifts. Inside, or atop, the head of the Kind Angel a restaurant/café will offer spectacular views.Currently the world's tallest statue is the Spring Temple Buddha in China, which is 128m high. New York's Statue of Liberty is 93m high.
This sounds like an ambitious project which, when completed, will provided a much needed boost to Cyprus tourism.