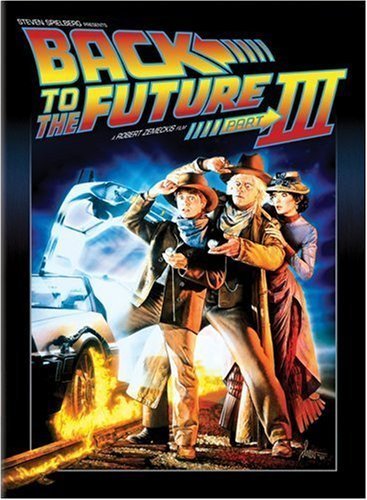 Movies! I love movies! I got home from the cinema just in time to see "Back to the Future Part III" on TV.
Directed by: Robert Zemeckis
Genres: Action, Adventure, Comedy, Sci-Fi, Western
Cast: Michael J. Fox, Christopher Lloyd, Mary Steenburgen, Thomas F. Wilson, Lea Thompson, Elisabeth Shue, James Tolkan, Matt Clark, Dub Taylor, Harry Carey Jr., Pat Buttram, Christopher Wynne, Sean Gregory Sullivan, Mike Watson, Marc McClure
IMDB raintg: 6.7
My rating: 4 out of 5
This part is slightly weaker than the first two. While the first two parts were dealing more with the future, which is always more interesting to watch, this one was about the westernish past. And as much as I appreciate a joke or two about the old stuff, I still prefer my time travelling movies to deal with the future.
Nice film none-the-less and fits the series exactly as it should.