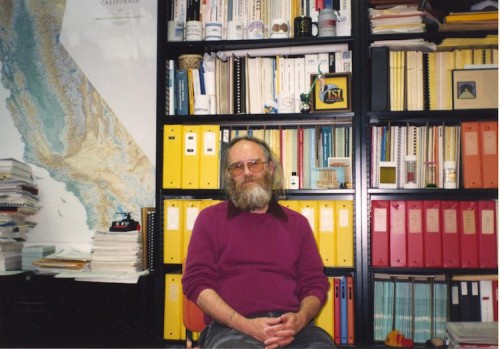 "The Rise and Fall of .Ly" covers some of the not so widely known Internet history, including The God of the Internet, Jon Postel:
Until 1998, the Internet had a "God." His name was Jon Postel.

Postel was a computer science student at UCLA in the late 1960s. In 1969, he got into the Internet more or less on the ground floor, when he was part of the team that set up the first node of the ARPANET — which would lay the technological groundwork for the modern Internet.

In these early days, computers would refer to each other and the files on them by IP address. The earliest web addresses were strings of numbers, like: 123.45.67.89. If you wanted to reference, access, or communicate with a computer, you'd type in its numerical address. As the ARPANET grew, its moderators compiled a single file mapping memorable names, often pronounceable strings of characters, to IP addresses. This file was named "HOSTS.TXT", and it was like a giant phone book with every computer's name and number in it. Hosts made copies of the master HOSTS.TXT. This system got more and more cumbersome as the network got bigger and bigger.

In 1983, ARPANET became a subnet of the early Internet. At around the same time, Postel, along with computer scientist Paul Mockapetris, devised a new system to name the various places of the web. Their invention, called the Domain Name System (DNS), took the role of the HOSTS.TXT file and distributed it across an eventually vast, multifaceted network of servers.