Today we started early morning. Leaving the Poros marina before 7am, we were escorted by a huge turtle, that swam along our anchor chain.
With no wind at all, we arrived on the engine to the Corinth Canal, where we were delayed for a couple of hours, awaiting our turn. Apparently, there was a sailing boat with an engine failure stack in the middle of the canal. But all got sorted out quickly and without any drama.
The Corinth Canal is an artificial canal in Greece that connects the Gulf of Corinth in the Ionian Sea with the Saronic Gulf in the Aegean Sea. It cuts through the narrow Isthmus of Corinth and separates the Peloponnese from the Greek mainland, making the peninsula an island. The canal was dug through the Isthmus at sea level and has no locks. It is 6.4 kilometres (4 miles) in length and only 24.6 metres (80.7 feet) wide at sea level, making it impassable for many modern ships. It is currently of little economic importance and is mainly a tourist attraction.

The canal was initially proposed in classical times and a failed effort was made to build it in the 1st century AD. Construction recommenced in 1881 but was hampered by geological and financial problems that bankrupted the original builders. It was completed in 1893, but, due to the canal's narrowness, navigational problems, and periodic closures to repair landslides from its steep walls, it failed to attract the level of traffic expected by its operators.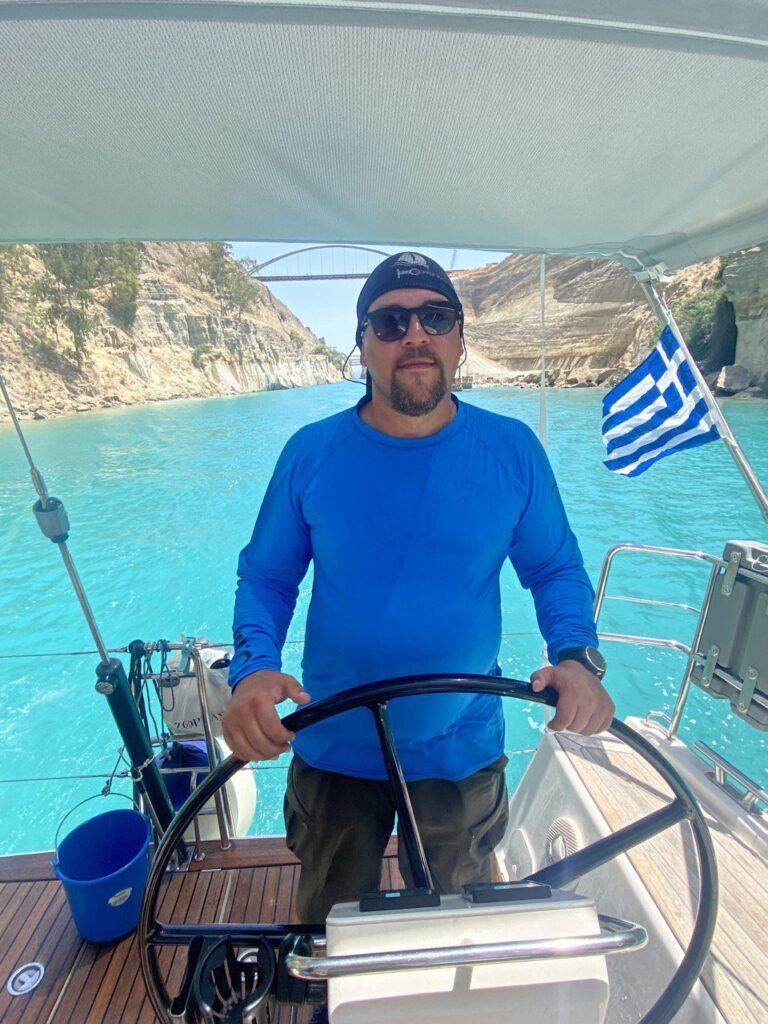 Corinth Canal is very narrow, with high walls on both sides and bridges above. This makes it a rather worrisome place to be. But it's worth it.
After we crossed from Aegean sea to Ionic sea through the canal, we had another 35 nautical miles to do. With no wind at all, the heat was unbearable. I think we all were on the brink of the heat stroke. And it was pretty boring as well. However we saw a group of dolphins, who played with us for a while.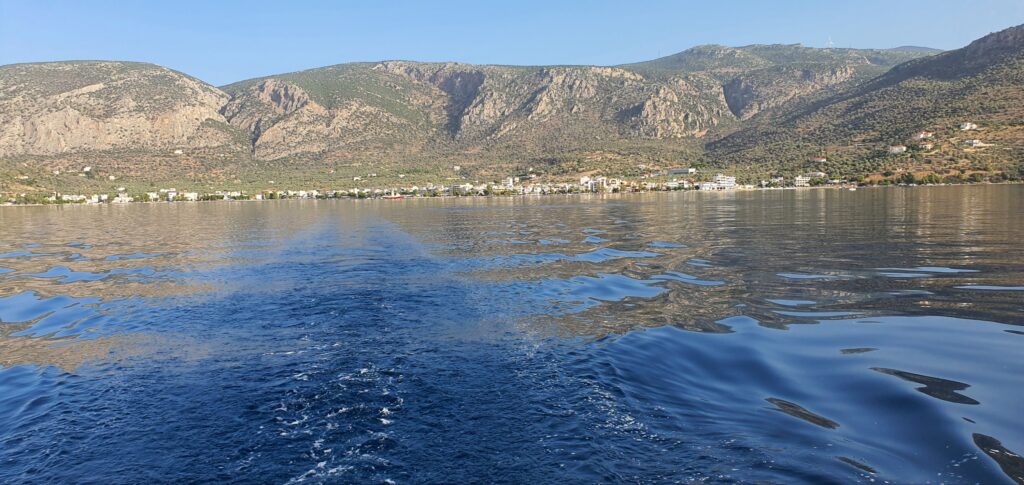 By the end of the day we arrived to a small town of Antikyra. Quick dinner, a few cold beers, and some sleep was all that we needed.