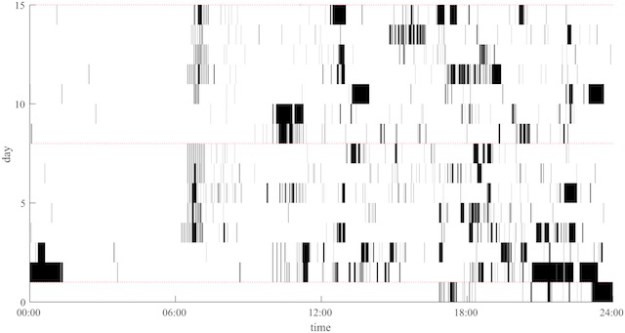 Here are a couple of quotes from the "You are your phone" article:
Even obscure variables such as how frequently a user recharges the phone's battery, how many incoming text messages they receive, how many miles they travel in a given day or how they enter contacts into their phone — the decision to add last name correlates with creditworthiness — can bear on a decision to extend credit.
and
The test subjects used their phones more than five hours a day, on average. Much of that usage went on unconsciously, the researchers found. When the subjects were asked to estimate how often they checked their phone during a day, the average answer was 37 times. The tracking data revealed, however, that the subjects actually used their phones 85 times a day on average, more than twice as often as they thought.
It's an interesting read, though not too surprising.