I've covered the simple, but very functional p2 theme for WordPress, that helps one to create an Intranet  in five minutes or so.  One thing that p2 lacks a bit though is eye-pleasing beauty.  It's simple and functional alright, but it's not much to look at.
It turns out that people all around the globe were working to solve this  problem, mostly with a variety of child themes.  Today I came across one such project – Houston.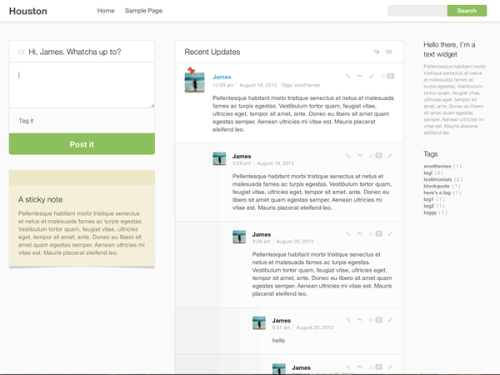 Now I can't wait to try it out on one of my upcoming projects.