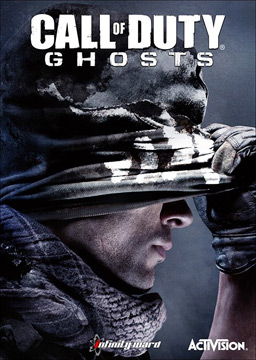 When I got back home from work yesterday, another one of my recently ordered packages arrived.  This time, the one with the "Call of Duty: Ghosts" game for the Playstation 3.  It's been a while since my last Call of Duty campaign, so I was excited – jumped straight into action.  The next six and a half hours flew by like 15 minutes.   That's how long it took me to finish the campaign with the Regular difficulty.  During that time I fought in space, in the air, on the ground, at sea, and water.  I've been to the ice cold north and mosquito infested jungle of the south.  I flew helicopters, drove tanks, operated remote snipers, targeted space-based warfare, blew up hundreds of vehicles and killed thousands of people.  It was a bloody battle which required training, precision, bravery, heart of a stone and balls of steel.  But I came out on top and got all the trophies and the medals in the process.
A few minutes after the campaign finished and my red, watery eyes rested, I've also tried the online multiplayer.  That's the part of the game where I'll be spending much more hours in order to learn the maps, weapons and gear, but for now I just needed a taste of it.  While the new interface is a tad bit confusing at first, I see that all the old elements are there – different types of games, different types of weapon and equipment configuration, etc.  The controls in action are all the same as before, so I was pretty comfortable decreasing the numbers of my alive enemies.  The physics are slightly different from the previous games, but this, again, is just a matter of getting used to.
Overall, I'm quite happy with the purchase.  It's the good old Call of Duty that I dearly love – with a good, twisted campaign and a multitude of options for men-to-men battles.