WordPress plugin : Google+ Comments
This looks very interesting.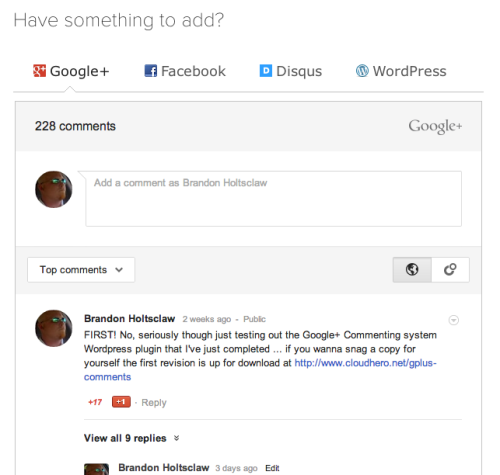 There is some overlapping functionality with Social plugin, which actually brings comments from social networks back into the WordPress installation.  That's a bit more useful in longer term, when social networks come and go.  Social also brings in likes from Facebook, and retweets and favorites from Twitter.  However for the discussion flow, this plugin might be a better fit.  I'll probably try it on for a few days just to see how it goes.