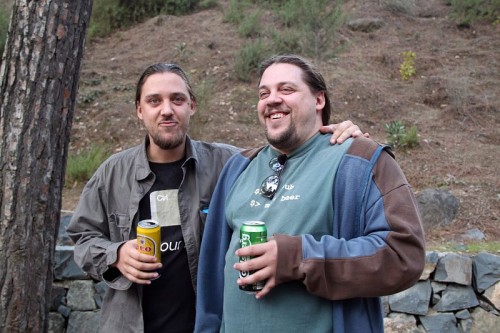 Last Saturday I was up in the hills for a barbeque with a few of my friends. There were several groups of people at the picnic place, and all of them turned out to be Russian. More so, there were common friends between all of these groups. Eventually, people started moving from group to group and from table to table. That was a lot of fun.
As with any modern group of people, there were several digital cameras around. Slowly slowly, the pictures are making their way online. The image above was shot and post-processed by Olga Timofeeva. I think this is one of the best pictures ever taken of my brother and me together. There are more awesome pictures in her Facebook album, which is unfortunately not a public resource yet.
Other people shared pictures more publicly. Here is my brother's album and here is an album by Dmitry Blokhin.