As per this Slashot story:
A new site allows lonely Xbox 360 gamers to pay a prescribed fee for a few minutes of game time with one of the 'PlayDates', a girl who is paid to play video games. Gamers can choose to have a 'flirty' or 'dirty' experience with one of the PlayDates. Is this what we meant when we said we wanted 'adult gaming'?
Now that gives a totally new perspective for interpreting this image: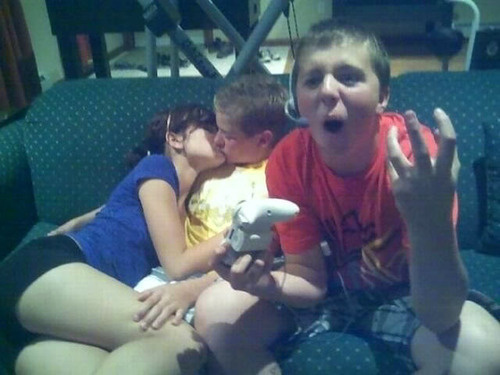 For those of you who haven't noticed, the kid is in fact holding an Xbox controller in his hands.