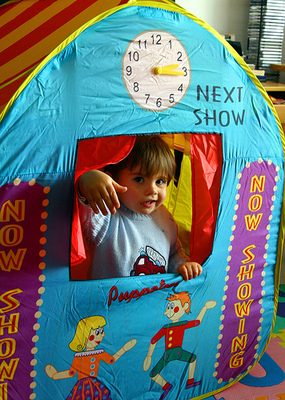 Today marks two years since I became a parent. Wow. Time flies indeed. He used to be a tiny almost 4 kilograms that didn't know how to move, and so were pretty comfortable in my hand. Now I can barely hold those 13 kilograms of constant movement. He has his character now. He speaks. He goes to the kindergarten. He has emotions. He makes sneaky plans. He is a human being. He is a man.
He is also very popular. I think more people called, wrote, and came to congratulate him with his second birthday, than I ever got for my 16th. Even people who he never so in real life, people who live far away, in other countries even – they all called or wrote in. That kind of makes me proud. Thanks everybody.
We didn't have any huge celebrations this year. Maxim spent half of the day in the kindergarten, getting back to the routine after being sick for a couple of weeks. We brought two apple pies for him to share with kids and nuns. They loved it. Especially couple with the chocolate cake from another girl's birthday…
Then we went to Jumbo for presents. The biggest thing he got was a house. He's now a happy owner of real estate. We hope he'll put it in the "save-sell-buy a bigger one" cycle, so that by the time he is 18 we can all live in the castle. Huge houses are among his favourite toys, so there is hope.
In the evening, we went for some pizza (hut, hut, pizza hut). For the first time he was given spicy hot pizza treated as an adult. He set with us, and not on a baby chair. He had his own plate. He had his own meal. He participated in the conversation.
I think he liked how the day went by, because he didn't want to go to bed at all. Well, that happens. Once a year…
Happy birthday, kido!