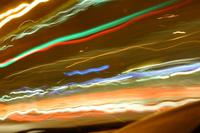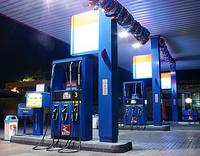 It turned out that it wasn't a cardreader that I burned yesterday, but a USB port on my workstation. These are not so bad news, since I don't use USB on that machine all that much.
Anyway, I have posted few picture of passing lights and ray traces from yesterday. You can find them here. I think I am finished with this subject for now.
For today pictures I've stopped at EKO petrol station. This specific station looks excellent in the real life, especially when it's dark. I failed to deliver all the beauty, but I've tried a few times. Maybe I will redo it later when I will get more educated on the subject of bright light boards photography.