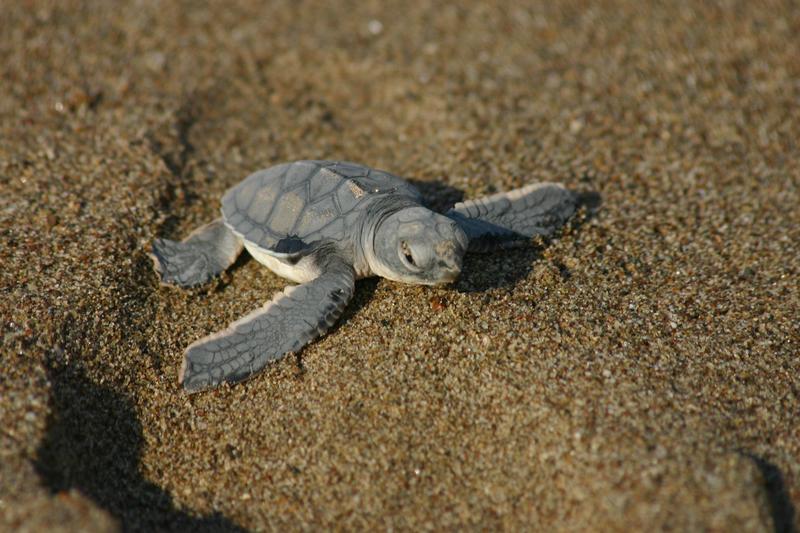 Anyone, who went through my photo albums or read this blog for some time, knows that I am an often visitor at Lara Bay beach. Today, I didn't want to go to the beach, though because I had enough of it. We've been on the beach every day since my vacations started. Somehow Olga and Hazard convinced me to go…
…and I am glad they did. We've witnessed something you don't get to see so often. Few turtle kids got out of their eggs and went for to the see. Usually, they do it in the middle of the night and noone sees them. But today three of them decided that sunset is good enough time for them to run for life.
Suddenly there were plenty of people with photo- and video-cameras recording the event for the annals of history. I was among them, of course. The results are here.