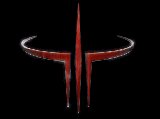 I've ran a poll some time ago at Gamers.CY which showed that are people who have troubles configuring Quake III for network play. That poll pushed me into writing down these few simple steps that will hopefully increase the number of peole enjoying the deathmatch fun.
First of all, of course, you'll need Quake III CD-ROM. You can get one from the closest game/computer shop, or purchase it at one of the Internet shops like Amazon.com. If you are running Microsoft Windows then use the setup.exe file provided on the CD-ROM to install the game to your computer. If you are running Linux, then you can simply copy all files from CD-ROM to one of the directories on your computer. You don't have to be root to run Quake 3.
Since the original Quake III came out a long time ago, few problems/bugs were found, which in turn got fixed by Id Software. You'll need to download and apply this fixes. At the moment of this writing the latest "point release", which is a name of the patch file, is in version 1.32. You can download it from Id Software FTP server at ftp://ftp.idsoftware.com/idstuff/quake3/.
If you are in Cyprus, you can use Thunderworx FTP server at ftp://ftp.thunderworx.com/pub/games/q3/.

If you are running MS Windows, then you need the .exe file, which you can run after downloading it to one of your directories. Linux users need the .run file, which they should make executable by doing something like "chmod +x ./linuxq3apoint-1.32.x86.run". When you run this patch file it will locate your installed copy of Quake 3 and fix all the known problems.

Now it is time to install the mod. Mod is some modification of the original Quake game. If you want to play the original, then you can skip this step. If you want to play the modified version, then you should download the mod and install it.My favourite mod for Quake 3 is OSP. I'll use for the example of mod installation, but this shouldn't vary much for any other modd.

Download the OSP from the Orange Smoothie Productions download section or from Thunderworx FTP if you are in Cyprus. Both Windows and Linux users can go for the .zip file, which should be extracted to your Quake 3 directory after download. If you are installing OSP for the first time, get the Full version file, otherwise you can live with the Patch version, which is a faster download. Now, after extracting the ZIP archive, you should have an OSP directory in your Quake 3 directory (where baseq3/ is for example).

Let's test your setup. Run your Quake 3 executable, select "MODS" option in the main menu, and select "OSP". You should be thrown back to the main menu. Now you can select a single player mode and try to spot few differences from the vanilla version you are used to. :)
If everything worked fine, you are almost ready for the multi-player. If you have any favorite OSP server, you can try connecting to it by dropping down the console with the "~" key and typing "connect some.server:port", where "some.server" is either the name or IP address of the server you want to connect to and "port" is the port on which OSP runs. Usually the port is 27960.
If you got disconnected from the server with a bunch of "PunkBuster" error messages, there is something you should add to your setup. PunkBuster is a special software which runs on some servers which prevents cheating. What you need to do is download and install the PunkBuster client. You can get it from EvenBalance.com download section. There are versions for both players and admins. You'll need the player's version. After your PunkBuster is up and running, you should have no problems playing Quake III OSP.
…the only last issue which may set you away from shooting and blood is absence of maps. You see, Quake people love moving around and playing different maps. For this reason they usually use much more maps then there are in boxed edition of Quake 3 and OSP mod. One of the ways you can fix this problem is by setting "set sv_allowdownload 1" in your config file. With this option set to 1, you will automatically start downloading missing maps every time they are played. Alternatively, you can search the web for the name of needed map and download the whole mappack. That's a minor issue though and once you have all the maps that server has, you don't have to worry ever. :)
If you don't immediately like what you see in OSP – don't panic. Quake 3, and most of it mods, are very flexible and configurable. You can change the look and the behavior of the great many things. Check out config files of other players. I will post some here too. Google for more…
Happy fragging!