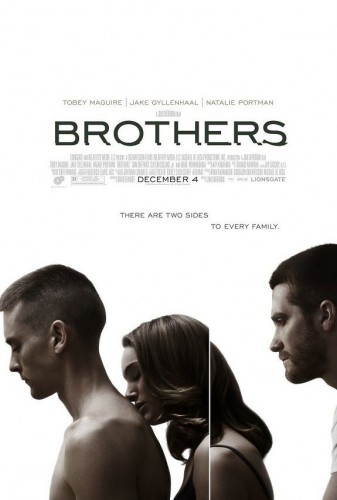 I've heard  quite a few positive reviews of the "Brothers" movie.  By chance I got my hands on a copy of it, so I watched.
My feelings about this film are mixed.  On one hand, I think that there should be more war movies out there.  Pretty much any kind will do – hero stories, the ugliness of war, political intrigue – anything.  War is something that people should know more about and think more about.  Maybe then we'll have more peace.
And "Brothers" movie fits the bill.  There should be more films like this.  It's just that I didn't quite get this one in particular.  The beginning and middle of the film were nice and engaging, but it got somehow messed up by the end.  Or I just didn't get it.  I don't know.
There was plenty of good acting, especially for the main characters.  The score was fine.  The dynamics were pretty good, and the switching between the peaceful times and the war zone.  The horror of war was illustrated nicely.  But, as I said, the ending didn't do it for me.  So I'm sort of lost there.
Overall, still recommended, even with 4 out of 5.