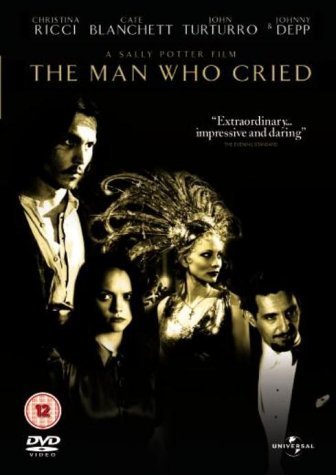 Watched "The Man Who Cried" on DVD. It is amazing how little this movie missed to be on my favourite list. It has to stay with the average ones now. Pity.
Good things about this movie are: story, pace, casting, acting, photography, and music. I liked how one small girl from the first part of the movie was used to bring in three more main characters. That was an interesting move. I liked the acting of all four main actors – Christina Ricci, Cate Blanchett, John Turturro, and Johnny Depp. All of them did really good jobs, but they weren't pushed to the limit or anywhere closed. I've seen all four of them doing much better.
What I think this movie needs is more dramatism and depth. It almost touched me. But when it almost happend the closing credits started rolling. First half of the movie with the little girl had a lot more sadness and sympathy to it.
I'll rate it as 6 out of 10. Good, but could have been so much better!