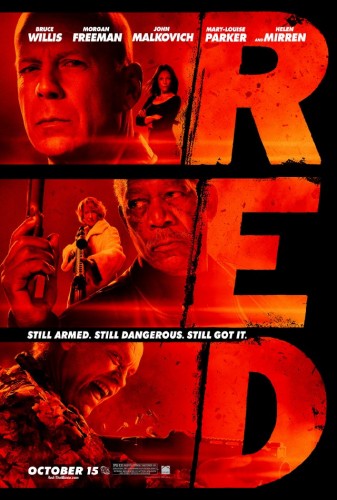 Being a big fan of action comedies, I've been waiting for this one – "Red".  Thanks to a whole bunch of trailers on YouTube, I knew pretty early that I'd love this film.  And indeed I did.
It's exactly what it promised to be, and even a bit more – funny, action packed, with brilliant cast, and so on and so forth.  Even the story is not totally stupid, like in most action films.   And it gives you something to think about.  Even though that's really not the point of the film.  The point is entertainment, and the movie tackles that in a great way.
Overall, a 5 out of 5.  I had a blast.