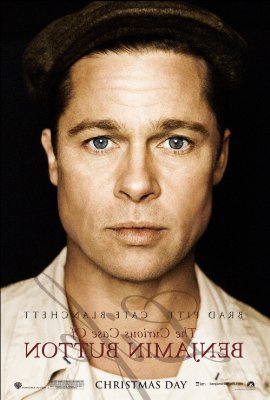 Watched "The Curious Case of Benjamin Button" in the movies yesterday.  Excellent film!
First of all, an original story.  Secondly, interesting historical recreaction and mix of times from beginning of the last century to these days.  Thirdly, impressive technically – acting, make-up, camera work, special effects, etc.  Fourthly, the film is both entertaining, as well as philosophical.
And if that all sounds like way too perfect, maybe it is.  However there were a few things that could have done better.  I thought that the film was a bit too long, and that the ending was somewhat unrealistic – which is fine, but just doesn't fit the rest of the film.
Overall, an excellent experience.  Much recommended.  5 stars.