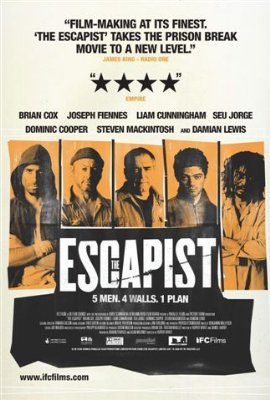 Just watched "The Escapist".  I think all the dramatic prison escape movies are enough now to have their own genre.  I also think that I am becoming a fan of this genre.  All these films seem to be based on the same simple story, which they twist and turn in many different ways, making it original and interesting enough to watch over and over again.
"The Escapist" is just such movie.  Same old story of a few people breaking out of prizon – each of his own reasons.  They need to build the team, conceal a plan, and then execute that plan, loosing as few as possible on the way, and avoid getting caught.  This film in particular is extra good because of the story telling and some really good acting.
Moving, dramatic, engaging – highly recommended to the fans of the genre.  5 stars.