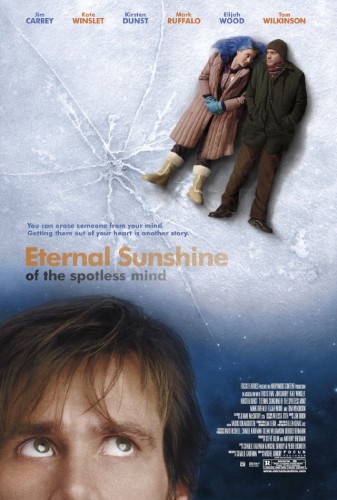 I just came back from the cinema, where they ran "Eternal Sunshine of the Spotless Mind". It's a 10 out of 10 movie and it has a range of reasons to go as high as #46 on the IMDB's Top 250. It is one of the best movies I have seen ever. Ever.
This movie is perfect in each and every sense. There is a good story behind it. It's original. There is good acting. Lots of it, actually. There is even more of good acting. It brings up few excellent points and makes one realize a number of things. It made me thinks of stuff that I never thought before. In short, this movie touched me.
There were few strong points cast-wise. First of all, this movie is a good proof that Jim Carrey can play drama, and not only "Ace Venture" and "The Mask". I was suspecting this since "The Truman Show". Secondly, it was good remind that Kate Winslet is alive and can act and that she shouldn't be thrown out off the board of "Titanic". And thirdly, it was good to show that Elijah Wood is not going to be Frodo all his life.
Overall, a perfect movie and a must see. It would be nice to have it in home collection also.