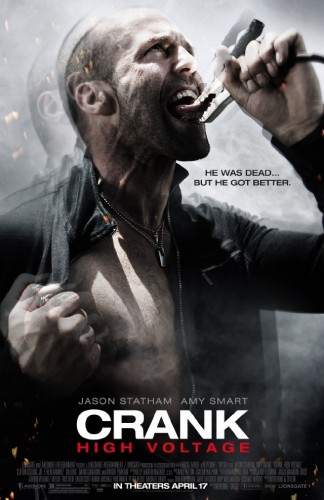 I got my hands on "Crank : High Voltage" last Saturday.  I've heard a few good reviews of this movie, so I decided to watch it, even though I haven't seen the first part "Crank".
I wasn't disappointed at all.  The film is pure action from start to end, with somewhat bizarre story, which I didn't mind at all.  It contains lots of chasing, fighting, swearing, and even some sex.  Excellent cast and directorship were spiced up with plenty of visual effects and good soundtrack.
This is not a serious movie by any measure, but a very enjoyable one if you are into fast cuts, action, and crime on the big screen.  My rating: 5 stars.