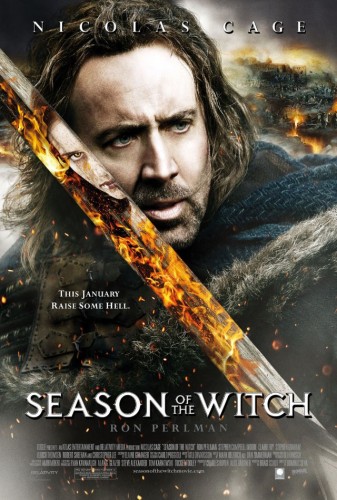 Olga and I spent some time choosing which movie to go see today.  There are a few showing, but none of them sounds even remotely attractive.  After we went through all options, we decided to watch "Season of the Witch".  At least the trailer was attractive.
The film turned out to be a disappointment.  Whilst it had some good acting and special effects, the story failed it miserably.  It was too shallow and too raw.  There seemed to be no purpose, no connection.   And there were way too many contradictions.  Maybe fifteen or twenty years ago, all that could be easily hidden behind the visual effects.  But not today.
Overall, I'd give it a 3 out of 5.  Don't bother with the cinema – watch at home.