I've mentioned a few times on this blog that I'm a big fan of Chinese culture.  Today, at the office, we had Chinese New Year celebrations will plenty of home-made food (cooked by our Chinese colleagues) and red decorations all around.  That inspired me to read some more about China on Wikipedia and even try my hand at calligraphy.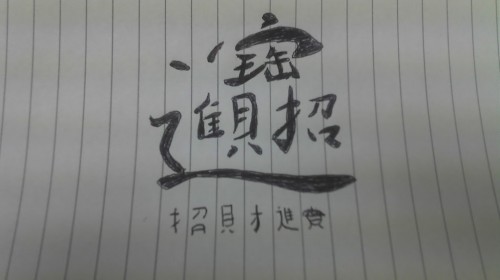 The above image depicts my third attempt, which was good enough to be readable and was actually recognized by at least one Chinese person as "this is actually pretty good".  Let's all call that my best wishes for all of you this year.
P.S.: If you wander what that one means, I used this image as the source of inspiration.  Wikipedia says it means "When wealth is acquired, precious objects follow".  Having no idea myself, I'm inclined to trust that.