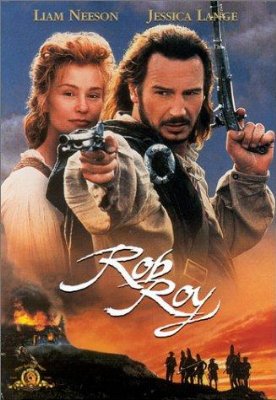 I just watched "Rob Roy" a truly classic film, which I somehow missed when it came out back in 1995.  This is something!  I can't remember the film which would have been so packed with moral, and which would be as engaging to watch.  Really.
The film has it all – honour, love, friendship, and more.  It shows how hard simple things can be sometimes.  And how place, time, age, gender and social status have nothing to do with who you really are, how much of a human being you are.  It also touches upon marriage, and the places of both husband and wife in the family.  Compared to this film, most of the other modern film seem to be quite empty.  Yes, there is plenty of action and special effects these days, but so little of what people are made of and how they are supposed to be.  I think that we need more films like this, and this film in particular should be a part of formal education and character development.  If it influence me so much, I suspect it'll have a quite an effect (and a positive one at that) on the teenagers' understanding of the world.  However, it's been a while since I was a teenager, so I might be wrong there…
There is plenty of good in this film beside moral.  The story itself is quite interesting, even if not new.  There is lots of good acting by talented cast.  The directing and the visuals are also nice.  I also remember positively noticing the music score a few times during the film.
One thing I wanted to mention separately are the sword fights.  There are a few and they are awesome.  The final fight deserves a film on its own.  It's original, dynamic, and powerful.  One of the best ones I've seen ever.
Overall rating – 5 stars.  Highly recommended.