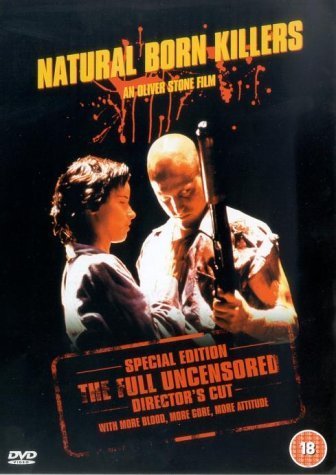 I just finished watching "Natural Born Killers".  I've seen it before, but it was a really long time ago, and it was with a horrible Russian translation.  Plus, I don't think it was a director's cut version that I got my hands on today.
The film was shot back in 1994. That's 15 years ago.  And it still looks quite well, despite all the advances in the moving pictures industry.  I guess that's because the true values are hardly ageing – interesting story with drama, true love and romance as well as humor;  and tonnes of good acting and directing.  Of course, some special effects are outdated, but that doesn't spoil the experience even a tiny bit.
Overall, a highly recommended movie if you haven't seen it yet.  And still recommended if you saw it a long time ago.  5 stars.