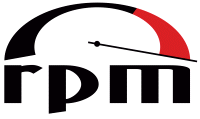 Today I read an essey by Sean Russell called "RPM Hell. A Perfect Example of Good Software Crippled by Bad Design". In this essey Sean is explaining why he does not like RPM to the level when he is prepared to change the Linux distribution he is using.
I, on the other hand, do like RPM. It has it's problems but what doesn't. Some of Sean's arguments I disagree with and hence this post. Before reading it, please read the original essey by Sean, since I am quoting only the relevant parts.
P.S.: I have notified Sean Russell via email about this post.
Continue reading "Disagreement with Sean Russell's RPM Hell"