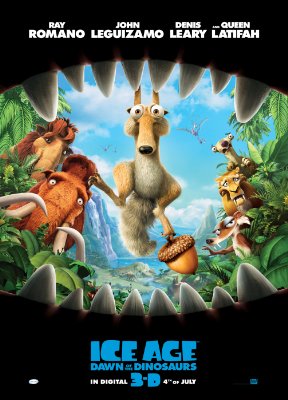 Just came back from the cinema, where Maxim and I watched "Ice Age : Dawn of the Dinasours" – the third film of the series.
While we had good time and enjoyed it, there is nothing much I can say about this part – same good animation, some new characters and some old ones, A light story, a few good morales about family and friendship values.  It's a work of good quality, but without much of a spark to it.  Recommended for family selection and kids.
Overall rating – 4 stars, good.